Click to see introduction about Wiseman Wang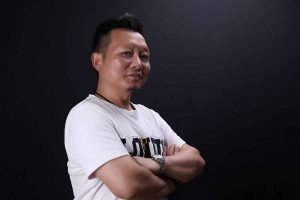 Wiseman Wang (Wang Xiaoming) was born in 1976 in Guangdong Province, P.R. China. He graduated from China Agricultural University in 1998. He has learned Xiangsheng performing, a traditional Chinese version of standup comedy since childhood. Besides, he started to write his own materials when he was 13 years old. He had a successful solo Xiangsheng show at university and founded Ming Yuan Xiangsheng Club after graduating from college.
From Xiangsheng actor to film director, Wang's transition is relatively smooth. He has started to write and direct indie films since the year 2010. He has five complete feature film works including Journey to the South (2012) and The Debts (2010). A Summer Night's Dream was officially accepted by 2nd PYIFF as a Work In Progress project in 2018.
More Info
1. Related blog posts
Watch Wiseman Wang films online:
$

2.99 –

$

169.00
This film describes a Chinese gasoline tanker truck driver driving all the way south. On the way he encountered various AMAZING schemes to make him pay, which forces him to strike back.

$

2.99 –

$

199.00
This film depicts a series of dark-humor absurdities in a small town in south China caused by a private lottery ticket to reflect a variety of illegal activities in society.