Click to see introduction about Jin Jiang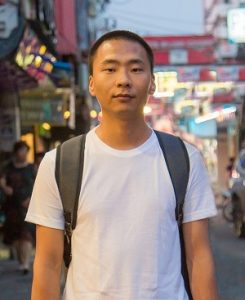 Jin Jiang was born in Luoyang, Henan province in 1989. He studied painting at a young age and dropped out of high school in the second year. He engaged in contemporary art creation in his spare time.
Jin held his personal art exhibition "In the Field of Hope" in Luoyang in 2013. In 2015, he began to get involved in film production and creation. In 2016, he made his first film Shang'ajia. Besides, his short film One Day entered IDFA Competition for Short Documentary in 2020.
More Info
1. Related blog posts
Watch his documentary online:
$

2.99 –

$

199.00
A group of Lisu people without a registered ID (Hukou) live their primitive life in the mountains by the Nujiang River in Yunnan. In addition to misfortune and hardships, they also have simple happiness.